How it works
Think Like a Happy Patient
Have you ever wondered why all you see online is negativity, while the majority of your patients leave the practice happy? Angry or dissatisfied patients are more likely to leave a negative review because they want their voice to be heard. Happy patients tend not to leave reviews because they got what they wanted from their appointment and reviews are perceived as being a platform to complain.
This perception has the unfortunate side effect of making your practice look bad to potential patients who are reading reviews. What HealthRevue does is help change the conversation by requesting reviews from all your patients, allowing your happy patients to add their voices. The positive organic reviews you receive will elevate your practice in search engines, allowing you to concentrate on addressing negative reviews with individual patients.
Give your practice a boost where it matters
Approach requesting reviews like a military operation and capture the positive sentiments of patients on every front. If your practice is struggling to garner positive reviews on Rate MD, you can utilize the tools available with HealthRevue to request patients leave a review on a specific site. Alternatively, give your patients a choice of sites to choose from, so they can sing your praises on their favorite platform.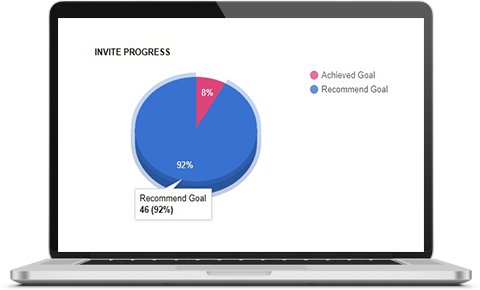 A Text Blast from the Past
Generating a large number of organic reviews is possible using HealthRevue, so why not reach out to your current and past patients? With bulk text message review requests, you can give the reputation of your practice a fast and effective boost. You also have the option of setting up different campaigns to customize how you reach out to each patient.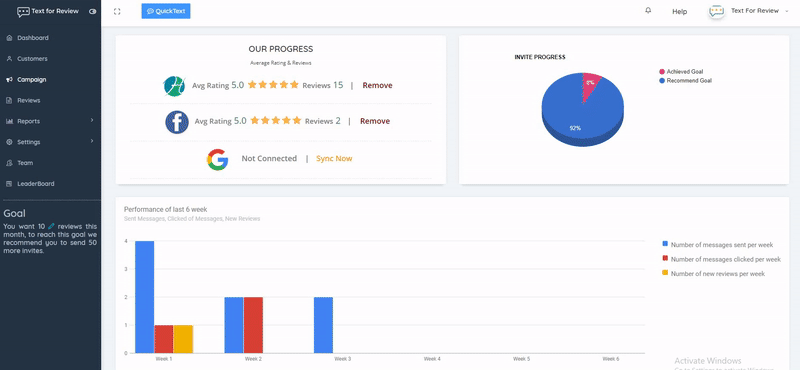 Attract New Patients
You have the power with Review for Text to truly manage the reputation of your practice in one place. The data you have access to is available on a single platform for ease of organization. If you want to attract new patients in the technological age, it is important to generate positive signals online, where it matters. That means ticking all the boxes when it comes to top reviews on the sites where potential patients are looking for positive feedback.
It only takes one or two negative reviews for potential patients to scroll onto the next practice. There is nothing you can do to stop those negative reviews impacting on your ability to attract new patients, unless you bury them. You can generate a large number of positive feedback using Text for Review that will dominate your online review platforms. We even provide the ability to monitor reviews in real-time, so you can effectively manage your reputation and boost earning potential.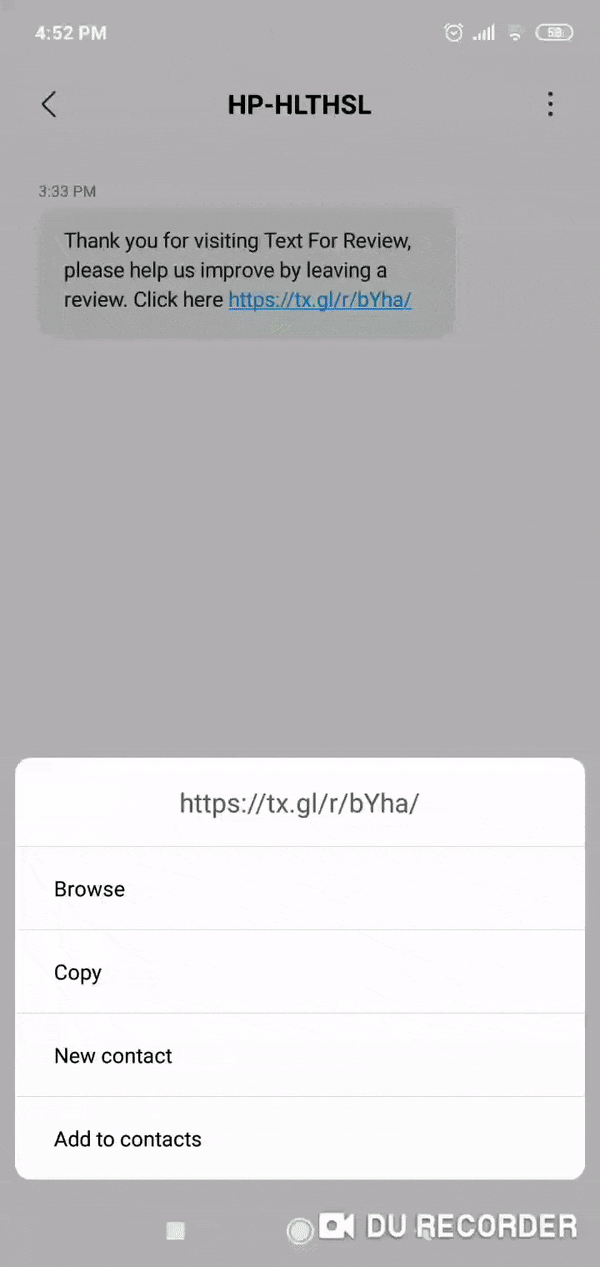 Review Generation & Search Engine Optimization (SEO)
The power of review generation as an SEO tool is hugely underestimated. You can pay less to show higher and give your Search Engine Marketing (SEM) a boost. Businesses that acquire positive reviews on Google are able to gain a better reputation online. The more great reviews you generate from patients, the lower the cost of your pay-per-click marketing ads. That's not all, however. Specific keywords that relate to your practice will begin to gain a higher organic rank.
Think about your reviews on sites like Google, Facebook, RateMD, etc. and how they how they affect your search engine ranking. When you search for a service on Google, you won't see businesses with a low rating taking the top spot. Most of these businesses are relegated to the second page and beyond. With help up from Text for Review, you can potentially elevate your practice so it's at the top of the ranking for specific keyword searches.
HealthRevue was designed so there are multiple ways to approach marketing to the strengths of your practice. You have complete control over the campaigns you create and how you use the data to improve the reputation of your practice online and with your patients.